About
---
Seventy years of information exchange
A brief history of builders exchanges and BXNet
The history of builders' exchanges in North America dates back more than 150 years—to the period immediately following the American Civil War. Builders exchanges are among the oldest forms of cooperative alliances among segments of the construction industry.
Today, hundreds of builders exchanges and construction associations operate throughout Canada and the United States. Small and large, they serve members in a variety of ways. Common to all, however, is the distribution of construction drawings and specifications to their contractor members.
Founding the Builders Exchange Network
The Builders Exchange Network (formerly the International Builders Exchange Executives) grew out of the need to serve the particular needs of executives of these organizations. In 1948, Dan Patrick, the executive director of the Atlanta Builders Exchange, launched the Executive Secretaries National Council of Builders Exchanges alongside eight of his exchange colleagues.
In the group's earliest days, its aim was to act as a network for managing executives to share information, discuss common problems, and compare methods of gathering and distributing construction project information and providing plan room services.
Our members and services
BXNet's membership base is far larger and more diverse today. Our organization represents more than 50 builders' exchanges, local construction associations and related plan rooms across Canada and the United States. And although our service base has expanded to include training opportunities for members and their staff, and a keen focus on providing business intelligence, our core focus—providing networking forums for executives—remains unchanged.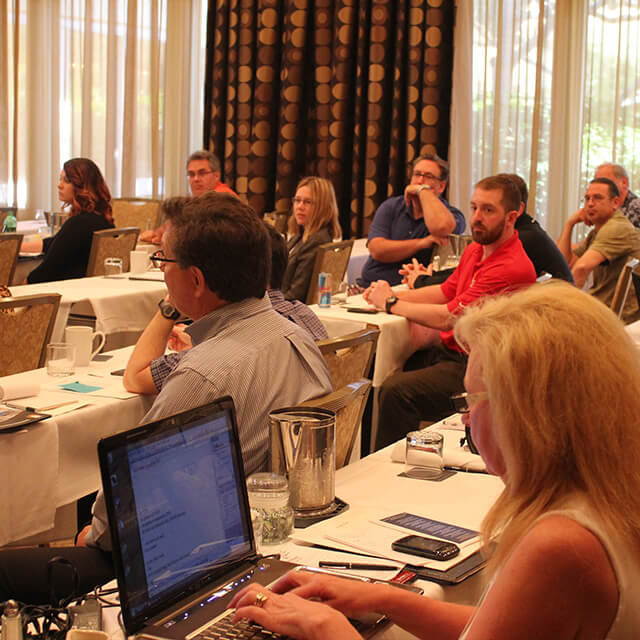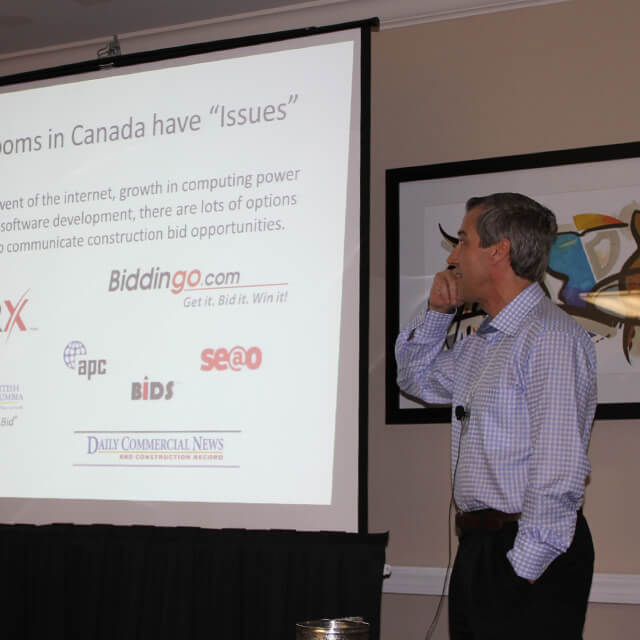 BXNet past presidents (1948–present)
2022–2023 Elizabeth Bovard Strong, Grand Rapids, MI
2020–2022 Lynn Stetson, Louisville, KY
2018–2020 Joseph Benedict, Cheektowaga, NY
2017–2018 Brenda Romano, San Antonio, TX
2016–2017 John DeVries, Ottawa, ON, Canada
2015–2016 Laura Regan, Albany, NY
2014–2015 Phil Davenport, Norfolk, VA
2013–2014 Jason Anderson, Knoxville, TN
2012–2013 Aaron Hilger, Rochester, NY
2011–2012 Dan Cowan, Altoona, PA
2010–2011 Ronald Hambley, Winnipeg, MB, Canada
2009–2010 Earl Hall, Syracuse, NY
2008–2009 Mary Ditz, Anchorage, AK
2007–2008 Frances Wagner, Richmond, VA
2006–2007 Linda Voster, Appleton, WI
2005–2006 Kevin Koehler, Detroit, MI
2004–2005 George Elam, Visalia, CA
2003–2004 R. Pete Gum, Harrisburgh, PA
2002–2003 Michael Tollette, San Antonio, TX
2001–2002 Del Walker, Pittsburgh, PA
2000–2001 David Fritz, Minneapolis, MN
1999–2000 Robert Lyons, Norfolk, VA
1998–1999 Patricia Corbitt, Knoxville, TN
1997–1998 Gregg Mazurek, Cleveland, OH
1995–1997 Gerald Hansen, Tampa, FL
1994–1995 Gordon MacPherson, Edmonton, AB, Canada
1993–1994 James Lambert, Sacramento, CA
1992–1993 Curt Hacias, Detroit, MI
1991–1992 John Kelly, Louisville, KY
1990–1991 Len Silva, Santa Rosa, CA
1989–1990 Paul Gerblick, Norfolk, VA
1988–1989 George Holleman, Jr., Winter Park, FL
1987–1988 William McIntosh, Windsor, ON, Canada
1986–1987 Keith Peterson, Grand Rapids, MI
1985–1986 Eli Steck, Harrisburg, PA
1984–1985 H.G. Mitchell, Lansing, MI
1983–1984 Frank Sheppard, Cambridge, ON, Canada
1982–1983 James Parks, Cleveland, OH
1981–1982 Roger Miller, St. Paul, MN
1980–1981 John Boll, Detroit, MI
1979–1980 J.A. Norton, Edmonton, AB, Canada
1978–1979 Donald Chesser, Atlanta, GA
1977–1978 Fern Nagel, Rapid City, SD
1976–1977 Charles Perry, Nashville, TN
1975–1976 Gerald Richards, Pottstown, PA
1974–1975 Enoch Peterson, Minneapolis, MN
1973–1974 Donald McKee, San Antonio, TX
1972–1973 George Martter, Akron, OH
1971–1972 James Hicks, Fresno, CA
1970–1971 Robert Scrimgeour, Calgary, AB, Canada
1969–1970 Frank Longwill, Pittsburgh, PA
1968–1969 Winston Burbridge, Grand Rapids, MI
1967–1968 Neil Briggs, Rapid City, SD
1966–1967 William Dennis, Detroit, MI
1965–1966 Robert Nuth, Montreal, PQ, Canada
1964–1965 Anthony Drabek, Columbus, OH
1963–1964 Clarence Ebbert, Reading, PA
1962–1963 Victor Engel, Pacheco, CA
1961–1962 Thomas Lipscomb, Atlanta, GA
1960–1961 Charles Jauch, Cleveland, OH
1959–1960 Ray Putfark, New Orleans, LA
1958–1959 Joseph Burr, Sacramento, CA
1957–1958 James Barren, Harrisburg, PA
1956–1957 Ernest Jones, Dayton, OH
1955–1956 Norman Fraser, Toronto, ON, Canada
1954–1955 Joseph Waugh, Santa Monica, CA
1953–1954 Edwin Brunner, Detroit, MI
1952–1953 Stewart Parker, Baltimore, MD
1951–1952 Frank O'Neal, Miami, FL
1950–1951 Paul Adams, San Antonio, TX
1949–1950 George Wadsworth, Sr., Norfolk, VA
1948–1949 Dan Patrick, Atlanta, GA